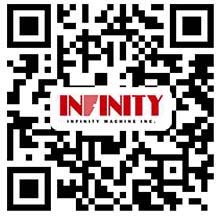 Name:

IZOD & CHARPY Digital Impact Tester
Name: IZOD & CHARPY Digital Impact Tester
Model: RS-8215
Application:
This machine is to test the impact-resistance of specimen of various materials which endured the impact in a certain angle and
weight to adjudge its toughness.
Test standards:
ASTM D256, ISO 180, JIS K7110, GB/T 1043&1843.
Specification:
Model

RS-8215

Capacity

1J, 2.75J, 5.5J

Standard

11J, 22J

Optional

Test angle

150°

Impact speed

3.4m/sec. (11ft/sec)

Angle accuracy

0.1°

Energy unit

Kg-mm, kg-cm, kg-m, Ib-ft, Joule(N-m)

Print out

Cap. Angle, energy, etc.

Weight

About 55kg
Features:
1. After test, test results show automatically and can be saved, displayed and printed out.
2. After test, calculated automatically angle and energy.
3. Impact action is simple by pressing a control button and adoped safety.
Accessories:
We can customize all kinds of grips and fixtures,please help to contact us for more details, thank you.
Video:
Please help to contact us for more details.
NO.103 Building 4,No.27,Beihuan Road,Wangniudun Town,Dongguan City,Guangdong Province,China