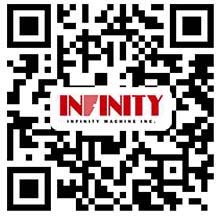 发布时间:

2021-08-26 15:57

访问量:
【概要描述】
Google Inc. is an American multinational technology company specializing in Internet-related services and products. These include online advertising technologies, search, cloud computing, and software.
Google was founded by Larry Page and Sergey Brin while they were Ph.D. students at Stanford University. They incorporated Google as a privately held company on September 4, 1998. An initial public offering followed on August 19, 2004. Its mission statement from the outset was "to organize the world's information and make it universally accessible and useful", and its unofficial slogan was "Don't be evil". In 2004, Google moved to its new headquarters in Mountain View, California, nicknamed the Googleplex. In August 2015, Google announced plans to reorganize its interests as a holding company called Alphabet Inc. When this restructuring took place on October 2, 2015, Google became Alphabet's leading subsidiary, as well as the parent for Google's Internet interests.
Infinity Machine formally became quality supplier for Google in 2008, since then we provide testing equipment to Google in a long term. The equipment sold to them include tape abrasion resistance tester, digital impact tester, plastic melt index tester, constant temperature and humidity test chamber, servo control full automatic torsion tester, XYZ three axis full automatic keystoke tester, drop ball impact tester and salt spray tester, etc.
NO.103 Building 4,No.27,Beihuan Road,Wangniudun Town,Dongguan City,Guangdong Province,China