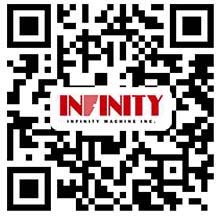 发布时间:

2021-09-01 13:37

访问量:
【概要描述】
Intel Corporation (NASDAQ: INTC, HKEx: 4335) headquartered in California. US, its engineering technology department, sales department and 6 chip manufacturing plants lied in Portland Oregon, US. Intel Corporation is the world's biggest PC parts and CPU manufacturer, founded in 1968, it has a 46-year history of product innovation and marketing leader. In 1971, Intel Corporation launched the world's first microprocessor. The revolution of computer and Internet brought by microprocessor changed the whole world. In the Fortune Global 500 rankings, Intel Corporation ranked 183th.
With the popularization of PC, Intel Corporation became world's biggest science and technology for designing and manufacturing semiconductor. It provides building blocks for increasingly developing computer industry, including microprocessor, CS, board card, system and software, etc. These products are components of standard computer architecture, and they are used to design and manufacture advanced computer. Intel Corporation is committed to provide building blocks for increasingly arisen global Internet economy in aspects of client, server, network communication, Internet solutions and Internet service.
Infinity Machine International Inc. became qualified supplier for Intel Corporation in 2013, and supplied reliability test equipment relative to Ultrabook. The test equipment includes: 360° hinge torsion tester, operating simulation tester, torsion tester and micro-drop tester, etc.
NO.103 Building 4,No.27,Beihuan Road,Wangniudun Town,Dongguan City,Guangdong Province,China