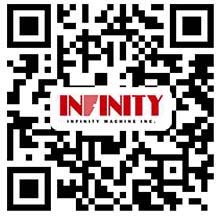 Cooperation with  Foxconn
发布时间:

2021-09-01 13:36

访问量:
【概要描述】
Cooperation with  Foxconn
【概要描述】
Foxconn Technology Group is a high-tech enterprise invested by Taiwan's Hon Hai Precision Industry Company in Chinese mainland. In 1988, it is established in Shenzhen, and the president is Terry Gou. In Chinese mainland, from the Pearl River Delta to the Yangtze River Delta to the Bohai rim, and from the southwest to south-central and to northeast, it had established more than 30 Science and Technology Industrial Parks; and it also has more than 200 subsidiaries and accredited institutions in Asia, America and Europe, and now has over 1.2 million employees and the world's top customer groups.
Foxconn Group has been dedicated in research and development innovation for many years and regards core technology as center, including nano technology, green process technology, two-dimensional display technology, wireless communication technology, precision die technology, server technology, photoelectric/optical communication technical information and application technology and network technique, etc. The group not only owns perfect research and development management system, but also makes efforts in intellectual rights management, actively applies to improve international competitiveness of Chinese; Up to the end of 2005, it has won more than 15,300 patents all over the world. Therefore, it not only ranks top in MIT Technology Review, but also the only Chinese enterprise among the global first 20 enterprises on the list.
And therefore, it has been evaluated as global most admired top 15 electronic enterprise by
American Fortune, and it has been the globally only enterprise to be continuously ranked first 10 among IT100 in Business Week in the past five years.
Infinity Machine formally became nominated supplier of Foxconn Technology in 2005, providing relevant testing machines for them. Now in the Foxconn's laboratory, we can see the equipment are mainly purchased from our company, including mobile phone drop tester, torsion tester, insertion and extraction tester, button lifetime tester, XYZ three-axis load curve tester, tensile tester, roller drop tester, operation simulating tester, mobile phone repeat drop tester and pneumatic button lifetime tester, etc.
NO.103 Building 4,No.27,Beihuan Road,Wangniudun Town,Dongguan City,Guangdong Province,China