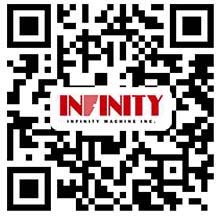 Cooperation with Brazil Positivo 
发布时间:

2021-09-01 13:34

访问量:
【概要描述】
Cooperation with Brazil Positivo 
【概要描述】
Positivo (full name is Positivo Informática) is a Brazilian technology company headquartered in Curitiba. It is the largest computer manufacturer in Latin America and the tenth in the world. In addition to computers, it also produces educational software, electronic games and Brazilian digital television and set-top box. Positivo is the largest computer manufacturer in Brazil, and its digital educational technology ranks the first in Brazil. Through years of unremitting efforts, products developed by Positivo team have been sold to many countries all over the world, and it had gained a good reputation of supplier providing both hardware and software solutions.
The achievements of Positivo in computer manufacturing industry is the result of its continuous innovation in combination of hardware, software, peripheral equipment and services. It strongly presents its excellent service in more than 5200 cities, making it become the veritable number one computer manufacturer in Brazil.
Fortune Global 500 Positivo is a diversified enterprise group, its business covers education, IT, publishing and printing and other fields, and takes the leading position in the three fields of education, IT and publishing and printing. Positivo group has been leading the educational circles with innovative philosophy, new ideas and excellent quality for about 35 year, its business spreads throughout whole Brazil and other dozens of countries and regions all around the world, and its annual sales reach about 10 billion dollars.
In 2010, Infinity Machine gained cooperation with Brazil Positivo with its extraordinary strength and unique technology. We have exported equipment to Brazil with large quantities, including mobile phone drop tester, digital impact tester, single-arm drop tester, dust test chamber, abrasion resistance tester, LCD compression tester, thermal shock test machine, paper carton compression tester, multi-axis key lifetime tester, mouse hinge lifetime tester, double pole electric tensile test machine, power wire bending tester, salt spray tester, 20T tensile testing machine, etc.
NO.103 Building 4,No.27,Beihuan Road,Wangniudun Town,Dongguan City,Guangdong Province,China