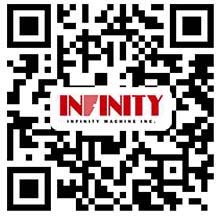 发布时间:

2021-09-01 13:33

访问量:
【概要描述】
Lite-On group was founded in 1975, and built up a fortune by producing LED. In 1983, it took the lead in promoting the stock market and became the first electronic company listed public in Taiwan, stock symbol of Lite-On technology is [2301], it shows its initiative spirit to be No. 1 among national information technology industry.
Lite-On technology, parent company of Lite-On group, is the national first manufacturer of LED. Over 30 years, besides committing to photoelectric components, it also continues to expand computer and digital home, consumer electronics, communication product, key components and subsystem, and it gradually stepped into 4C field like automatic electronics, taking a pivotal position in the market; in addition, Lite-On also has excellent R&D design capability, with comprehensive product service, offering customers one-stop shopping chance, and becoming the first choice of ODM/OEM cooperation supplier with international big manufacturers.
In 2002, it took the lead in promoting 4 listed companies to merge, and after three years, global emerging revenue reaches 227.5 billion NT$, revenue of parent company in Taiwan reaches 162.8 billion yuan; and it has shaped good-quality corporate image, and not basically aimed at pursuing business volume, but actively make strategic adjustment for products, now focused on high-margin products, including image products, power supply, enclosure products and LED, etc.
Lite-On Technology is the first listed company in Taiwan, and it is also the first incorporative large-scale enterprise, its subordinates including new business development group, computer business group, image business group, power supply business group, network communication business division, photoelectricity business division, input device business division and other affiliate enterprises, including Lite-On IT, Silitech industry, Liteon Semiconductor Corp and Dunyang science and technology and so on, the products cover computer, consumer electronics and communication 3C fields.
Infinity Machine formally became qualified supplier of Lite-On technology from 2009, we sold large batch equipment to its laboratory, including mobile phone drop tester, insertion and extraction tester, torsion tester, multi-function compression testing machine, operation simulation tester and mobile phone micro-drop tester, etc.
NO.103 Building 4,No.27,Beihuan Road,Wangniudun Town,Dongguan City,Guangdong Province,China