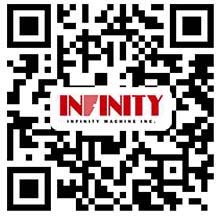 发布时间:

2021-09-01 13:30

访问量:
【概要描述】
ZTE Corporation is global top supplier for integrated communication solutions. The corporation provides innovative technology and product solutions for telecom operators and enterprise network client in more than 160 countries and regions around the world, offering omnibearing communication of voice, data, multi-media and WI-FI for clients all around the world. ZTM Corporation was founded in 1985, and has listed in HongKong and Shenzhen, was the largest listed company of communication equipment.
ZTE has the most complete end-to-end product line and integration solutions in communication industry, through the whole series wireless, wire, business, terminal products and professional communication services, flexibly to meet the diverse needs of different operators and business network customers and the pursuit of fast innovation. In 2013, ZTE achieved business income of 75.23 billion yuan, net profit of 1.36 million yuan, an increase of 148% over the same period of 2012. At present, ZTE has provided full service to global mainstream operators and business network customers, and its intelligent terminal shipments ranked sixth in the world and the first four in the United States, and is honored as "Benchmark Enterprise of Wisdom City".
In 2005, our company formally became quality supplier of ZTE, we provide them at least 10 products to their laboratory each year, including mobile phone drop tester, roller drop tester, torsion tester, insertion and extraction tester, touch screen click and lineation tester and multi-function capacitive screen tester, etc. Our equipment is supplied to national ZTE manufacture bases, like Shenzhen, Xi'an and Shanghai.
NO.103 Building 4,No.27,Beihuan Road,Wangniudun Town,Dongguan City,Guangdong Province,China