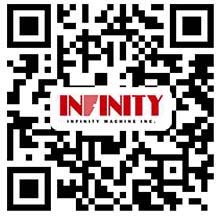 发布时间:

2021-09-01 13:28

访问量:
【概要描述】
BYD Co., Ltd (stock code: 1211.HK) was founded in 1995, and listed on main board of Hong Kong. It is headquartered in Shenzhen city, Guangdong province, China, and it is a high-tech private enterprise owning three industrial clusters of IT, Car and new energy resources.
BYD has established 9 manufacturing bases in Guangdong, Beijing, Shanxi and Shanghai and other regions, the total area is about 7 million square meters. It also has branch companies or offices in USA, Europe, Japan, South Korea and India, and China Taiwan, Hong Kong and other regions, and now its total numbers of staff exceed 150 thousand.
BYD company's IT industry mainly includes secondary rechargeable battery, charger, electroacoustical product, connector, LCD module, plastics mechanism parts, metal parts, hardware electronic products, mobile phone keypads, keyboard, FPC, micro-electronic products, LED products, optoelectronic product and mobile phone decoration, design and assembling business, etc. Its main customers include Nokia and Samsung like these top customer groups in international communications industry.
In March of 2007, the company split its subsidiary's business of mobile phone parts and modules and printed circuit board, applying for main-board listing in Hong Kong. On 20th, December, 2007, split BYD Electronic (International) Limited Company listed in The Stock Exchange of Hong Kong Ltd., raising funds 5.9125 billion. It listed in A-stock on the day 30th, June, 2011 (Code: SZ.002594).
Infinity Machine became supplier of BYD since 2007, it purchased large-batch equipment from our company as essential tools for testing products each year. The equipment include: drop tester, torsion tester, multi-function compression testing machine, drop ball impact tester, bending tester, keystroke lifetime tester, XYZ three-axis key load curve tester and mobile phone roller drop tester and other reliability testing machines.
NO.103 Building 4,No.27,Beihuan Road,Wangniudun Town,Dongguan City,Guangdong Province,China