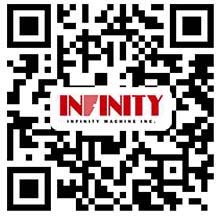 发布时间:

2021-09-01 13:26

访问量:
【概要描述】
Man Wah Holdings Limited was founded in 1992, the group is headquartered in Sha Tin District, Hong Kong. It has a lot of subsidiaries, branch companies and affiliated companies in global core economic areas and cities like America, Singapore and Shenzhen, etc.
Its main business involves services of R&D and sales of sofa, mattress, panel furniture and furniture fittings products. It is China's leader enterprise in furniture industry, now it has more than 200 products which are self-developed and had gained patents and certifications. It is the vice-chairman unit of International Furniture Decorating Industry (Hong Kong) association, vice-president company of chamber of commerce in ACFIC Furniture Decorating Industry and executive chairman unit of professional committee of sofa in China National Furniture Association. On 16th, June, 2005, Man Wah was listed abroad, becoming the first main-board China furniture enterprise in Singapore Stock Exchange . On 9th, April, 2010, Man Wah was main-board listed in The Stock Exchange of Hong Kong Ltd.
Infinity Machine became supplier of Man Wah since 2009, it purchased our equipment with large quantities as essential tools for testing products quality's reliability, like leather flexural strength tester, martindale abrasion resistance tester, vertical-type cold-resistance tester, constant temperature and humidity test chamber, screw torque tester, tensile tester and zipper puller torsion tester, etc.
NO.103 Building 4,No.27,Beihuan Road,Wangniudun Town,Dongguan City,Guangdong Province,China