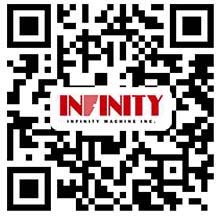 发布时间:

2021-09-01 13:23

访问量:
【概要描述】
The Robam, founded in 1979(stock code: 002508), is the leader of kitchen appliance industry in China, and it is also professional kitchen appliance brand with the longest history so far. Since the day of making China's first-generation kitchen ventilator up to today, there are more than 35 million families are enjoying easy cooking life with Robam electrical appliances. In the kitchen ventilator market, Robam has become the synonym for kitchen ventilator by means of its top rankings of sales volume.
Over the 30 years, Robam has been always committed to help Chinese families and their kitchens to strength the ties by means of outstanding and leading technology and perfect and reliable quality. Robam provides whole solutions for kitchen electric appliances, including kitchen ventilator, domestic cookware, disinfection cabinet, oven, steam boiler, micro-wave oven and electric pressure pot. It creates big-suction kitchen ventilator most suitable for Chinese kitchens by the big breakthrough of big suction, which its core technology. Meanwhile, Robam has more than one hundred product patented technology with its self-dependent innovation, including dual stiffening core, avoiding unpack and wash, main flame central-control and recirculated sterilization, etc.
Infinity Machine formally became testing machine supplier for Robam electrical appliances, we have provided many testers to it, including carton compression tester, simulation of transport shaking tester, rupture strength tester and drop tester and so on. We provide testing machines to the company to satisfy its newest requirements, and our products' quality is highly recognized by it.
NO.103 Building 4,No.27,Beihuan Road,Wangniudun Town,Dongguan City,Guangdong Province,China