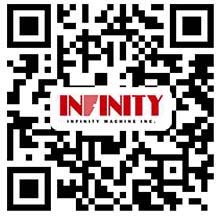 发布时间:

2021-09-01 13:19

访问量:
【概要描述】
BOE Technology Group Co., Ltd. (BOE) was founded in April of 1993, it is the world's leading semiconductor display technology, products and service provider. Over the years, it has been committed to providing customers with quality products and services in all kinds of display fields, and constantly improves and enriches people's visual enjoyment. Its products are widely used in mobile phones, tablet PCs, notebook computers, monitors, TVs, cars, digital information display and other display fields, and its shipments and market shares both rank the top five in this industry globally.
BOE adheres to the innovative ideas of "world's first, technology leadership and value co-creation". In 2014, its newly increased patent applications reached 5116, and year's newly increased patent applications ranked the first of the global industry , the accumulated total of workable patents exceed 30000.
Infinity Machine began to provide equipment to BOE from 2011, it purchased many equipment from our company as essential tolls for testing in the laboratory, including touch screen click and lineation tester, capacitive screen tester, TP clicking lifetime tester, multi-function capacitive screen tester, etc.
NO.103 Building 4,No.27,Beihuan Road,Wangniudun Town,Dongguan City,Guangdong Province,China